Sony Releases Software Update for Xperia PRO And PRO-I Models Adding Enhanced Video Functionality For Content Creators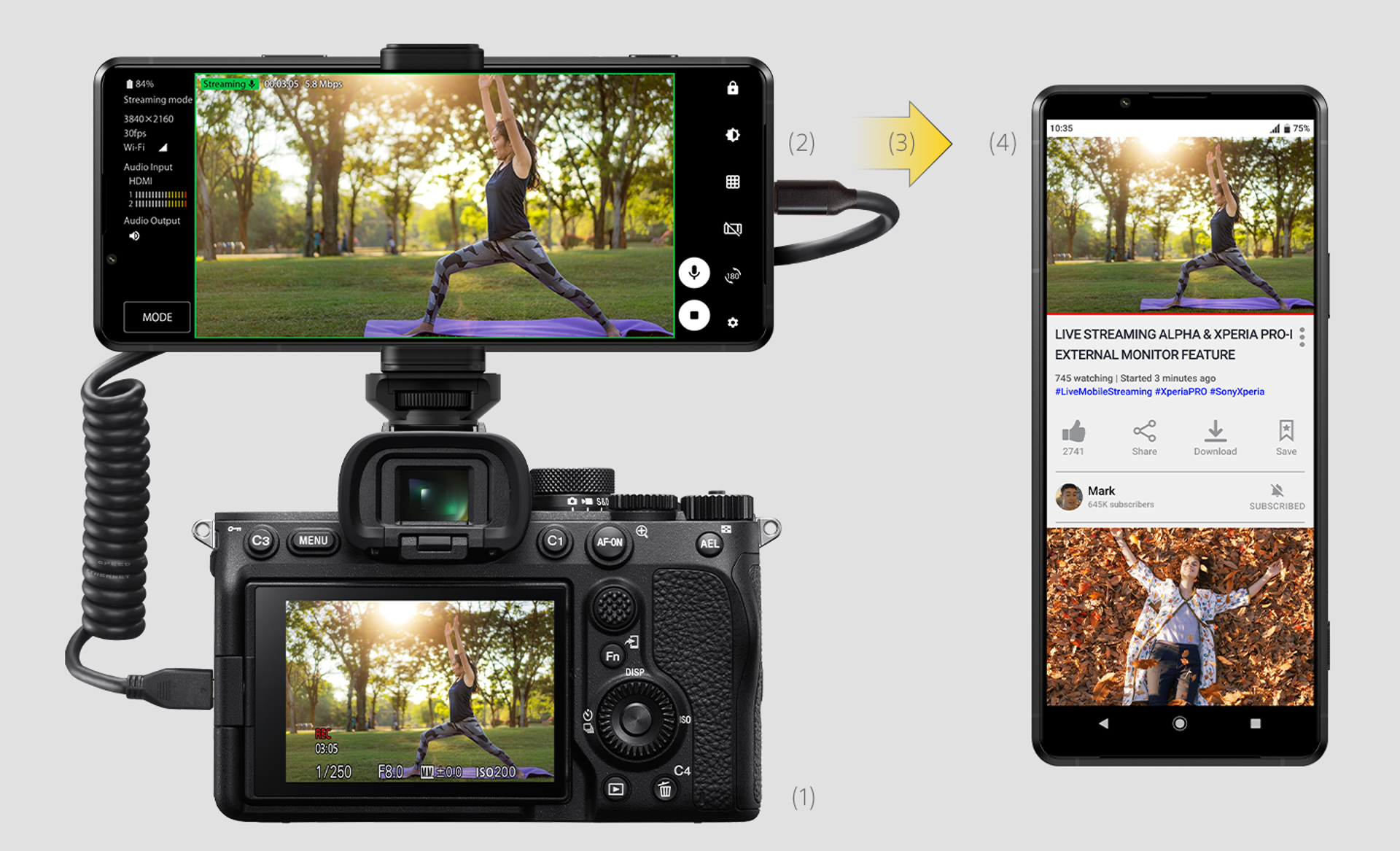 An over the air (FOTA) software update is now available for the Xperia PRO and PRO-I models that enables new external monitor capabilities.
The update applies to Sony's "External Monitor" feature which can be used when the phone is connected to a camera via an HDMI cable for Xperia PRO or USB-C for Xperia PRO-I. Utilising the screen of the phone, your Xperia becomes a high-quality 4K OLED external monitor for the camera.
The dedicated "External Monitor" functionality updates include; a wave form monitor function to check luminance levels and RGB balance for accurate settings; plus false colour function to read exposure levels in each shot and customisable colour scheme. It also allows live streaming with Alpha with incredible picture quality straight to social channels such as YouTube, and using the endurance mode you can stream for even longer . "External Monitor" now even allows Xperia PRO to become a remote control for alpha cameras with a trigger for Rec/Stop available via USB-C cable plus status visibility on screen including REC status, shutter speed, F-number, ISO and EV Indication.
With this new software release, Xperia is proud to provide existing customers the very best in smartphone videography functionality.
For full product information please visit:
​ Xperia PRO-I: https://www.sony.co.uk/electronics/smartphones/xperia-pro-i
Xperia PRO: https://www.sony.co.uk/electronics/professional-smartphones/xperia-pro