Sony's A95L TVs now feature PS Remote Play
— New PS Remote Play Android TV app available now —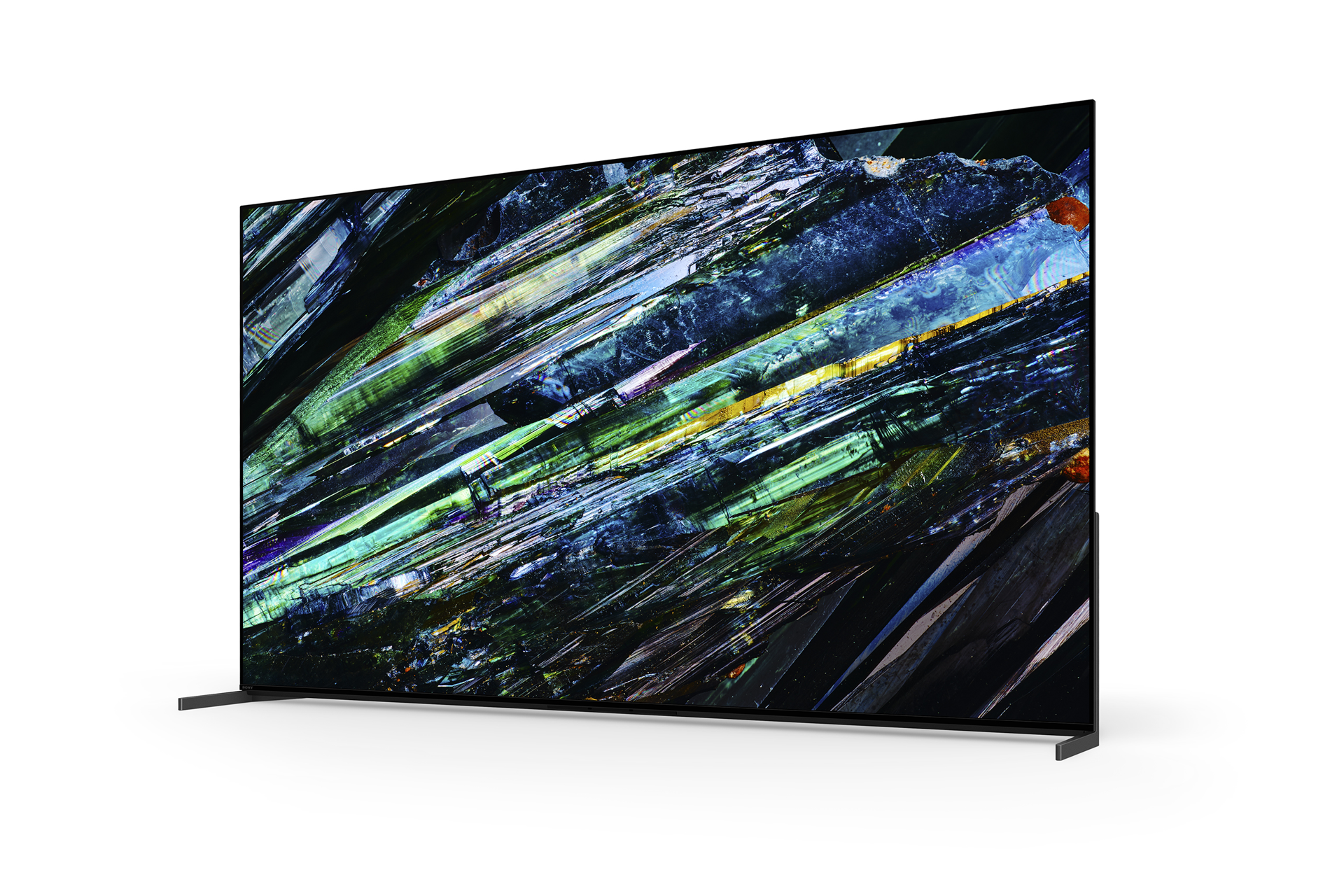 Sony has announced that the PS Remote Play feature developed by Sony Interactive Entertainment (SIE) is now available on its BRAVIA XR A95L 4K HDR QD-OLED TVs with the new PS Remote Play app for Android TV.
One of the most remarkable aspects of PS Remote Play is its ability to provide remote gameplay access from your PS5® and PS4™ console. Regardless of your location, as long as you have a compatible device or the A95L TV connected to a high-speed internet connection, you can tap into the power of your PlayStation and enjoy your favourite PS5 and PS4 games1 installed on your console. It opens up a world of possibilities, enabling gamers to access their consoles and continue their adventures even when away from home.
With Sony's A95L TVs, PS Remote Play allows gamers to effortlessly switch between devices and resume their game right where they left off, ensuring uninterrupted excitement.
The BRAVIA XR A95L 4K HDR QD-OLED TV is one of the first Android TVs to take advantage of the PS Remote Play feature, becoming a gateway to an extraordinary gaming journey with the power of PS Remote Play. Immerse yourself in breathtaking graphics, captivating gameplay, and vibrant sound on the expansive, dazzling QD-OLED screen.
The A95L has the updated Cognitive Processor XRTM featuring the all new XR Clear Image technology, which improves noise reduction and clarity with motion, reducing blur and creating scenes bursting with action.
Additionally, the A95L offers Acoustic Center Sync, which synchronises the TV's audio system with the centre channel of a compatible Sony soundbar turning it into the centre speaker for the ultimate, immersive at-home experience2. For consumers looking for an even more captivating sound experience, each model also works with Sony soundbars to offer 360 Spatial Sound Mapping which generates phantom speakers and sound field optimisation. The TV features Acoustic Surface Audio+™ with actuators that vibrate to produce sound from the entire screen, perfectly matching what's on the screen.
The A95L line-up also allows gamers to take their PlayStation® 5 gaming to the next level with exclusive features, including Auto HDR Tone Mapping and Auto Genre Picture Mode, for optimised picture quality while gaming and streaming. Other features include an easy-to-use Game Menu where gamers can tailor their settings to their preferences, such as turning on or off VRR or Motion Blur Reduction with quick access. The Game Menu also allows users to increase the brightness in dark areas to easily spot objects and opponents with the Black Equalizer and can easily take aim on their opponents with six types of crosshairs. New this year is the ability to customise the size of the screen with the Screen Size feature to concentrate gaming with a smaller, focused screen3.
For more information on PS Remote Play, please visit https://www.playstation.com/en-gb/remote-play/
For more information on Sony's A95L televisions, please visit https://www.sony.co.uk/bravia/products/a95l-series
– ENDS –
---
For more information, please contact:
sony@wcommunications.co.uk
About Sony Corporation
Sony Corporation is a wholly owned subsidiary of Sony Group Corporation and is responsible for the Entertainment, Technology & Services (ET&S) business. With the vision to "continue to deliver Kando and Anshin(*) to people and society across the world through the pursuit of technology and new challenges," Sony Corporation supports the Sony Group with technology to create the entertainment of the future together with creators.
For more information, visit: http://www.sony.net/
* Both Japanese words, Kando means emotion and Anshin has various meanings such as peace of mind, reassurance, reliability and trust.
About Sony Europe B.V.
Sony Europe B.V. is a subsidiary of Sony Corporation and is headquartered in UK. We drive Sony's leading Entertainment, Technology & Services business for consumer and professional markets, as well as Imaging & Sensing Solutions business across Europe. From R&D and engineering, design, to sales, marketing, distribution and customer service, we work to deliver Sony's purpose to fill the world with emotion through the power of creativity and technology.
For more information, visit: www.sony.eu/presscentre
---
1 Titles that require a VR headset (PlayStation VR or PlayStation VR2) or additional peripherals (other than a DUALSHOCK 4, DualSense, or DualSense Edge wireless controller) are not compatible with PS Remote Play.
2 Compatible soundbars: HT-A9, HT-A7000, HT-A5000, HT-A3000.
3 Available via a future firmware update.