What is DSEE HX, DSEE Extreme and DSEE Ultimate?
What is DSEE technology?
DSEE stands for Digital Sound Enhancement Engine, and it's an upscaling technology designed to enhance the quality of compressed low-quality audio files (e.g., sound source data on CDs or MP3).
How does DSEE work?
DSEE uses complex calculations and predictions to make low-resolution files sound almost like High-Resolution Audio. It reproduces a clear, high-range sound that is often lost. Most DSEE calculations take place in the playback device (e.g., in DSEE-compatible headphones combined with the Sony | Headphones Connect mobile app or in a Walkman).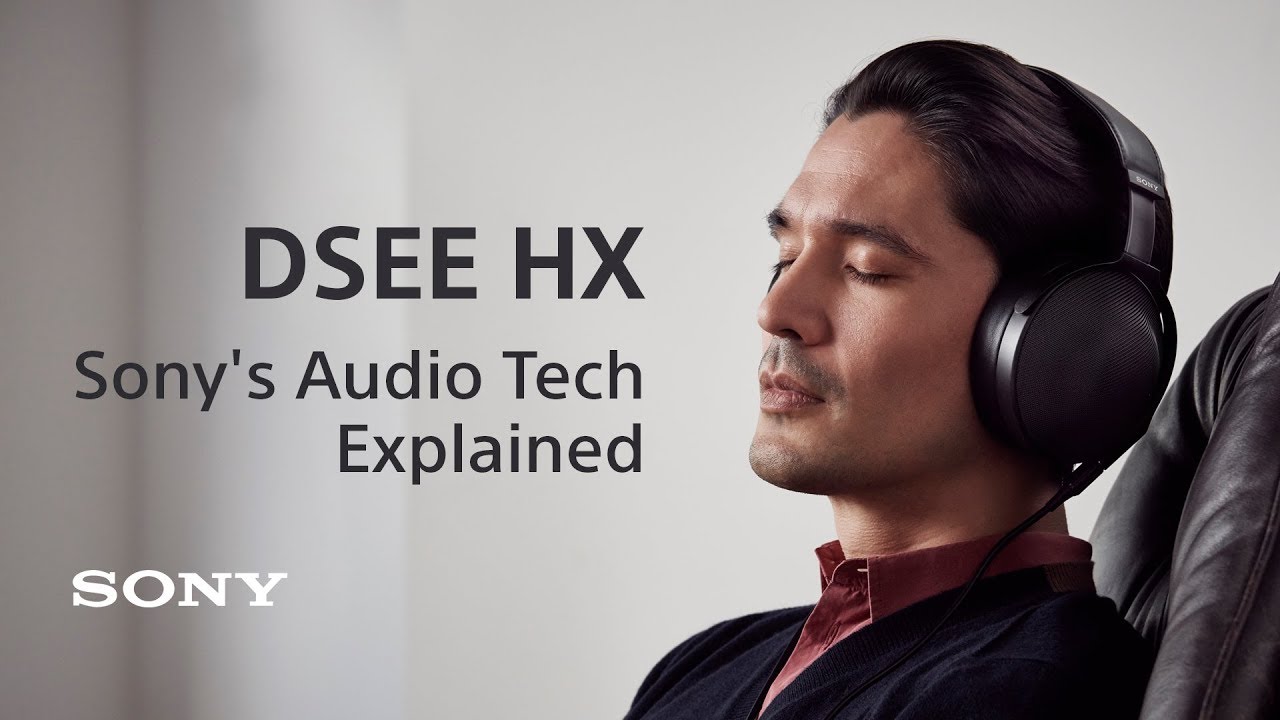 When should I not use DSEE?
DSEE is not meant to be used with High-Resolution Audio files, which don't need upscaling. You'll notice less difference in quality if you apply DSEE to a high-quality track.
---
What types of DSEE are there, and which one is the best?
There are three types of DSEE, and each type has a different calculation capacity or prediction power:
DSEE HX
DSEE Extreme
DSEE Ultimate
DSEE Extreme and DSEE Ultimate both use AI (Artificial Intelligence) technology to accurately reproduce the original sound quality before the file was compressed.
It's not easy to say which type of DSEE is "the best", as DSEE isn't the only factor to consider. For example, if your headset doesn't support High-Resolution Audio, using DSEE won't have any noticeable effect on the sound.
Sound quality is determined by the sum of DSEE technology and the characteristics of your playback device.
---
Is my headset compatible with DSEE? How do I enable it?
Check your headset's specifications to find out if your headset supports DSEE technology.
TIP: Alternatively, check if DSEE is available in the Sony | Headphones Connect mobile app or look for the DSEE logo on your product's packaging.


The DSEE function can be set up on your smartphone using the Sony | Headphones Connect mobile while the app is connected to your headset through Bluetooth. To enable DSEE, set DSEE to AUTO in the app.
---
Can I use DSEE and Equalizer simultaneously?
Yes, the firmware available in the latest headphones allows you to use DSEE and Equalizer simultaneously. Check your device's specifications.
Things to keep in mind when using DSEE & Equalizer together:
To be able to use DSEE and Equalizer simultaneously, install the Sony | Headphones Connect app on your smartphone and enable the DSEE and Equalizer settings in the app.
Using DSEE and Equalizer simultaneously increases power consumption. If both settings are ON, the Headphones Connect app displays the following notification message: