Sony's Creators' Cloud Opens Up to Individuals Bringing Together the Power of Camera and Cloud to Creators Worldwide Through a Single Platform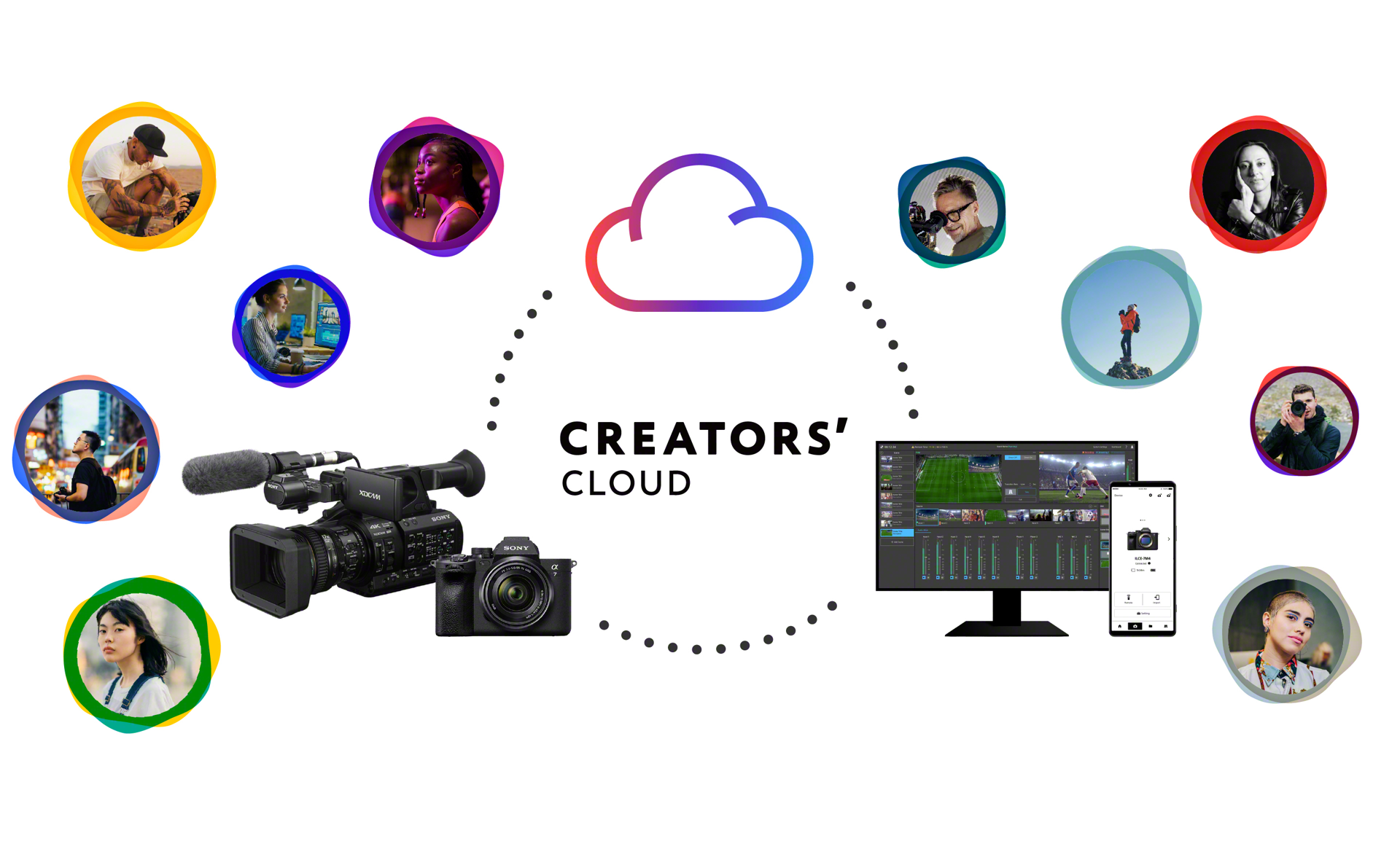 By harnessing its unique capabilities across hardware devices and cloud experience, Sony introduces an application ecosystem bringing together camera and cloud, designed to meet every need of individual content creators, from pre editing to networking
Sony today announced the next generation of its Creators' Cloud platform, opening up a host of applications and features for individual content creators, interested in leveraging the efficiencies and opportunities offered by the cloud.
Sony wants creators to see cloud-based applications as one of their fundamental tools, in the same way they know their camera is crucial to their work. The lines between hardware and software, online and offline are increasingly blurred thanks to the possibilities offered by the cloud. Creators' Cloud creates a unique space where all aspects of a creator's work come together seamlessly, with their device an integral part of this ecosystem.
Sony introduced Creators' Cloud, a suite of cloud-powered applications and services for professional and enterprise users in September 2022. The next generation of Creators' Cloud, aimed at individual or small teams of content creators is now coming to the market with the same philosophy but tailored applications and services. It is a suite of applications designed to extend the camera and shooting into the cloud, through instant video and stills upload, enabling quick editing and collaborative work with peers, from multiple devices.
Content creators are increasingly looking for a one-stop shop, a place that integrates their creative tools, allows them to share and learn from other professionals around the globe, and importantly, offers business opportunities. Creators' Cloud is Sony's answer to this, powered by AI.
The Creators' Cloud platform for individual creators includes cloud storage, available anytime from anywhere, Discover, a community for creators to post their own content, discover and connect with peers and Master Cut (Beta) which is an online video editing service. This Creators' Cloud platform, aimed at independent professionals, also includes Creators' App, a content transfer application from camera to cloud .
Content immediately available on multiple devices
​ As creators seek to view and share their content efficiently and safely, Creators' Cloud will enable the transfer of images and videos shot on their Sony cameras to the cloud for immediate viewing and sharing with their community.
Creators' App is the successor of Imaging Edge Mobile and will act as an extension of a camera to upload, view, and manage content (video and photo) stored in the cloud . Key features include:
​ • File transfer to mobile and Cloud
​ • Remote camera control
​ • Cloud Storage – 25GB of free cloud storage for Sony camera owners (list applies) and free 5GB for any user with a Sony Account,
​ At the time of launch, the upload of files to cloud storage via the Creators' App will only be available for cameras2 α7 IV and ZV-1F. Direct upload from camera to cloud is planned to be available at a future date. With the launch of Creators' App for individuals, "C3Portal App," a cloud gateway application currently being provided for enterprises, will be renamed as "Creators' App for enterprise."
Creating a community of creators across the globe
Discover is another stand-out feature of Creators' Cloud launching today . Users' profile and portfolio of selected content will be available to share with their community of other professionals, multiplying global networking and collaboration opportunities. In Discover, images and videos will include information about the camera operator's location, camera and lens models, settings, genre and much more to create an environment of learning and exchange with other users. Discover will be accessed through Creators' App and web browser.
With Discover, creators will have a dedicated space for them to showcase, find inspiration and interact with each other's content. Sony is aiming to create the largest community of camera users and content in the world.
Facilitating production and collaboration
​ As part of its Creators' Cloud vision, Sony is also introducing today Master Cut (Beta) , a cloud-based application powered by AI, that accelerates pre-editing by using camera metadata. At launch day, Master Cut (Beta) will only be available in the UK for the European area. Master Cut will give users a quick, easy, and high-quality pre-editing of video content before transferring to an NLE (Non-linear Editing Software) tool. At the time of launch, Master Cut (Beta) will be offered as a beta version free of charge accessible through web browser and will evolve based on user feedback.
​ Amongst others, Master Cut (Beta) features include:
​ • Highly accurate image stabilization using metadata.
​ • Reduced sound noise and optimized audio level through sound source separation.
​ • Multi-device access through synchronization in the cloud
​ • Automatic grouping of similar clips through image analysis
Creators' Cloud will continue to expand in the future with new services and features added regularly based on user feedback.
​ For more information about Creators' Cloud, please visit: https://www.sony.net/cc/