Sony introduces HT-S2000 3.1ch Dolby Atmos® Soundbar that delivers a cinematic surround sound experience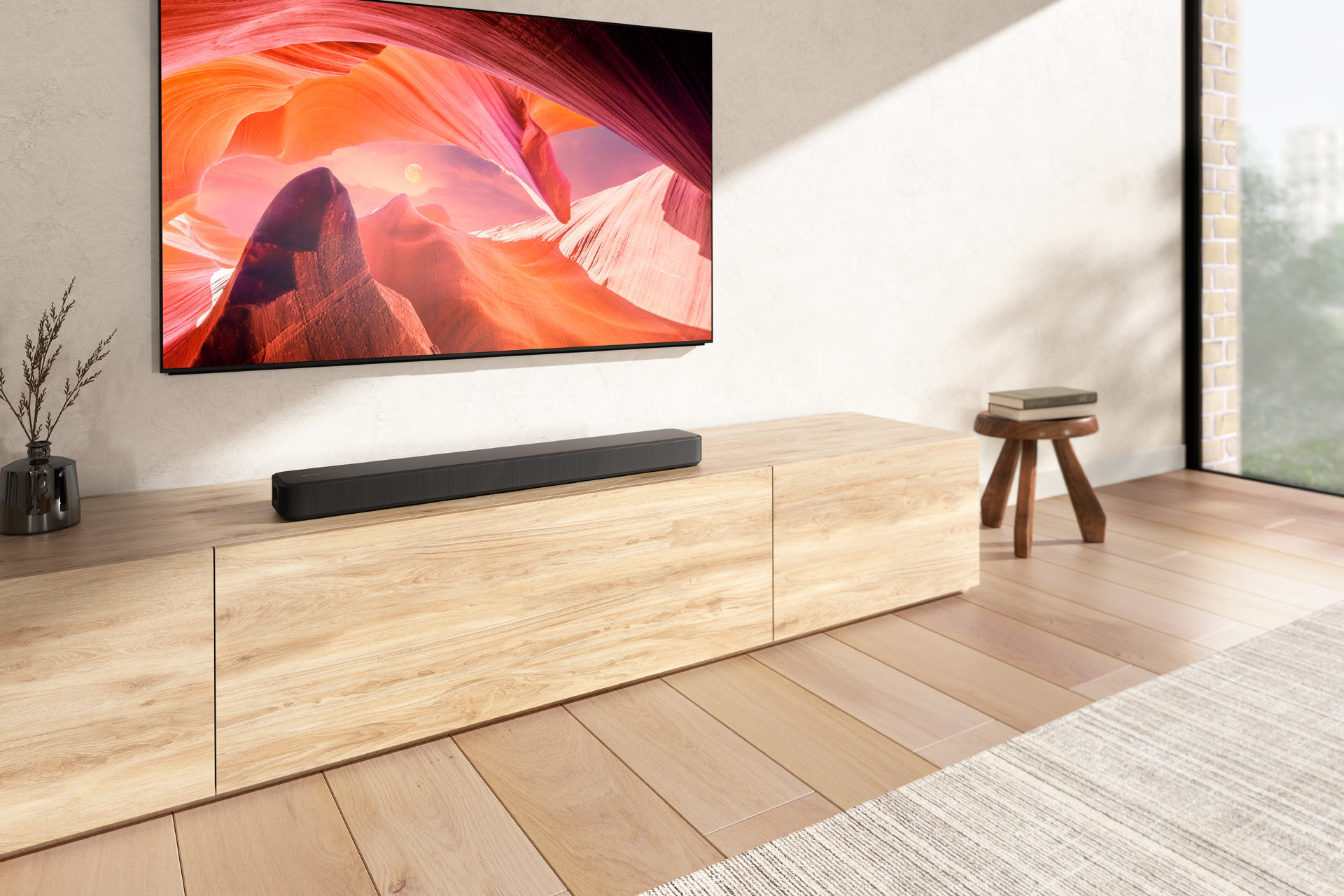 Sony today announced its newest soundbar - the HT-S2000. This 3.1ch Dolby Atmos® / DTS:X® soundbar delivers cinematic surround sound by Vertical Surround Engine and S-Force PRO Front Surround. Thanks to a newly developed up mixer, the HT-S2000 delivers a three-dimensional surround experience even when playing stereo content. The centre speaker ensures clear dialogue, while the built-in dual subwoofer delivers deep bass. This soundbar will also be the first compatible device for the new Sony | Home Entertainment Connect app.
An immersive surround sound experience
With Vertical Surround Engine and S-Force Pro Front Surround, the HT-S2000 creates cinematic surround sound that lets you enjoy the thrill of Dolby Atmos and DTS:X. Thanks to Sony-unique virtual technologies, the HT-S2000 produces an immersive audio experience without the need for extra speakers. With Vertical surround engine placing audio above you and S-Force Pro creating sound from the sides, it's as if you brought the cinema home with the HT-S2000.
With Sony's newly developed up mixer, you can experience three-dimensional surround sound not only with surround sound format content, but also with stereo content, like video or music content streamed from your internet or Bluetooth® enabled device. Analysing the track in real time, Sony's unique technology separates the audio into its individual parts (such as voices, sound effects or musical instruments) and wraps them around you, creating an exciting and immersive experience from almost anything you watch.
Clear dialogue, powerful rich bass
The HT-S2000 includes a dedicated centre speaker for clear dialogue and built-in dual subwoofer for punchy bass. They work together to deliver clear and wide-ranging sound throughout the room. Sony's X-balanced Speaker Unit is the key technology to achieve louder sound pressure with less distortion and greater vocal clarity.
Introducing the new Home Entertainment Connect app
Setting up and using the soundbar is easier than ever with the Sony | Home Entertainment Connect app. It can guide you through initial settings, assist with troubleshooting, and give full control of volume, sound fields and more right from a smartphone. It also offers useful information such as recommendation of features, new software updates and more.
Upgraded home cinema experience
The optional wireless subwoofer (SA-SW5 / SA-SW3) will add rich bass sound. To make the experience even more immersive, add Sony's optional wireless rear speakers (SA-RS3S)1 and complete the cinematic experience. Paired with a compatible BRAVIA TV™1 ​ ​ TV, soundbar sound settings automatically appear on the BRAVIA Quick Settings menu for easy control.
Sustainability in mind
The home audio products from Sony are designed not only for an excellent sound experience but also with the environment in mind. Sony is committed to using less plastic in our products and packaging. The HT-S2000 uses specially developed recycled plastic in several parts of the product, which enables Sony to reproduce superb acoustic performance with recycled plastics. Approximately 95% of the packaging is made from recycled paper and paper-based materials to minimize the use of plastic.
Pricing and Availability
The HT-S2000 is priced at approximately €499 / £449 and will be available from June.
Download app at Google Play and the App Store. Network services, content, and operating system and software subject to terms and conditions and may be changed, interrupted or discontinued at any time and may require fees, registration and credit card information
Product availability varies by countries/regions.
Integrated UI works with compatible models. https://www.sony.net/hav_faq
The recycled plastics may not be used for parts depending on the time of production.
Coating and adhesive materials excluded.