Sony announces new Portable Theatre System that delivers immersive spatial sound in any room ​
· Get cinematic sound anywhere with 360 Spatial Sound Mapping technology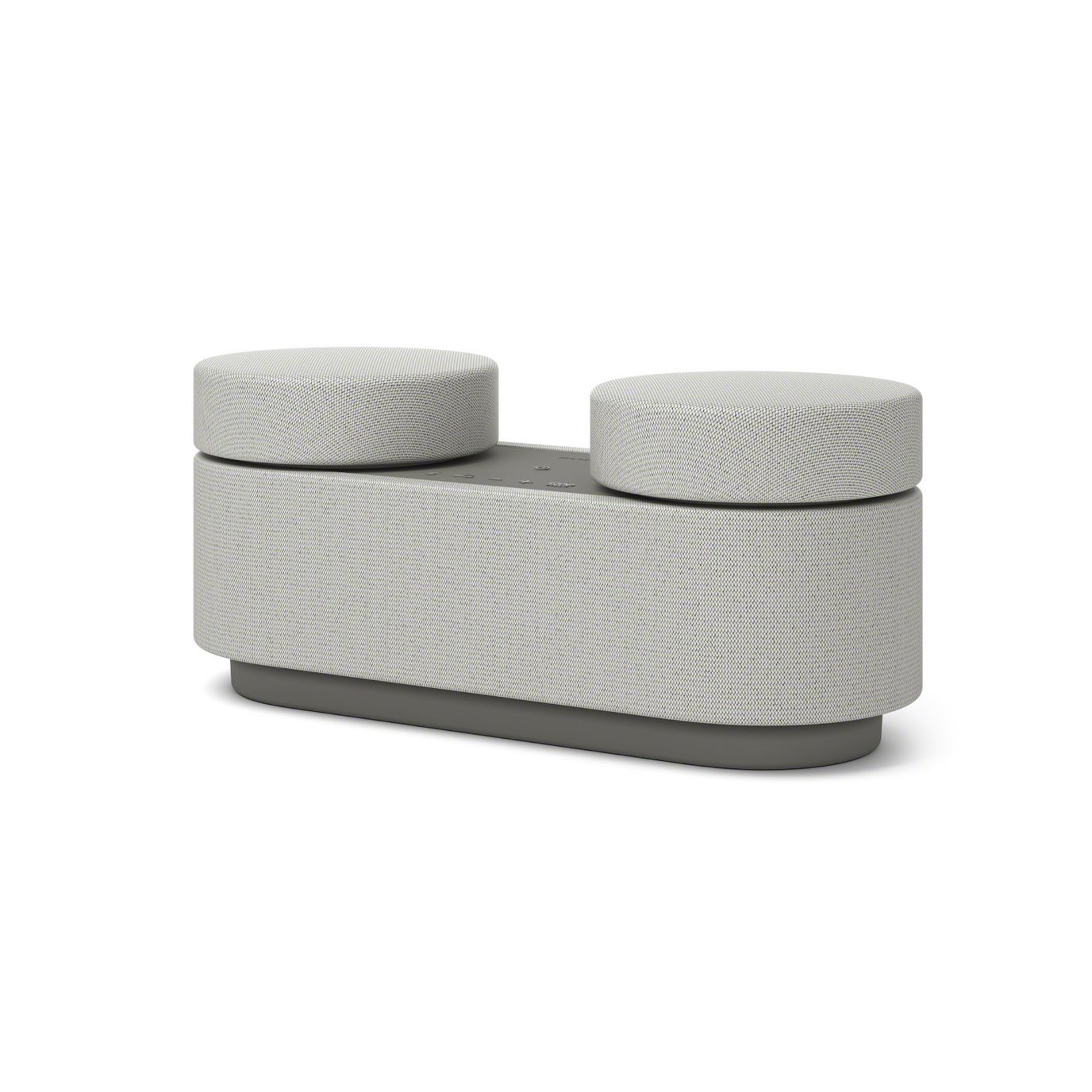 · ​ ​ ​ ​ ​ ​ ​ ​ Transform stereo to surround with Sony's unique upmixer
· ​ ​ ​ ​ ​ ​ ​ ​ Rich room-filling sound for your daily life
· ​ ​ ​ ​ ​ ​ ​ ​ Made for moving around rooms and going anywhere
Sony is excited to introduce the HT-AX7 – a portable theatre system that offers a new way to enjoy entertainment in spatial and room-filling sound, anywhere throughout your home. By simply placing the three speakers around you, you can enjoy a captivating audio experience not only in your living room but also in bedrooms, balconies, or any other space you desire. ​
Cinematic sound anywhere ​ 
Immerse yourself in a surround sound experience with Sony's 360 Spatial Sound Mapping technology. 360 Spatial Sound Mapping technology creates multiple phantom speakers at the front, rear, and overhead, enveloping you in spatial sound. You can experience a surround sound sensation similar to being in a movie theatre by simply placing three speakers around you, without the need for any special installations like embedding speakers in the ceiling.  
 The HT-AX7 also features Sony's upmixer algorithm which can transform stereo into three-dimensional surround sound. The upmixer analyses sound in real-time and separates individual sound objects, redistributing them to create a more immersive listening experience. Activate the sound field effect to experience a surround sound-like effect, even with 2-channel content such as content from streaming services. 
Rich room-filling sound for your daily life 
By positioning the three speakers in the corners of your room, the HT-AX7 can produce room-filling sound that enhances your everyday activities, from housework to parties, making your favourite music and content even richer. Easily set up without any special configuration, simply position the speakers and turn off the sound field effect for a hassle-free experience. With complete wireless connectivity, you can set it up without worrying about complicated layouts. 
 Easily portable ​ 
With up to 30 hours of battery lifei and wireless connectivity via Bluetooth® technology, you can easily take the HT-AX7 to any room in your home and connect it to your favourite devices. Unlike traditional home theatre systems that require you to be seated in front of the TV, the HT-AX7's portable design allows you to enjoy content in a whole new way; on any Bluetooth enabled device. 
 Plus, there are no wires to disrupt your room's layout. The HT-AX7's sleek and versatile design seamlessly blends with any interior decor for a stylish and cohesive look. The detachable rear speakers, with their lightweight design and one-handed portability, can be conveniently placed wherever you like. ​
 No fuss, all fun ​
The HT-AX7 is also easy to set up using the Sony | Home Entertainment Connect app. Once you download the app, it guides you through the initial setting and troubleshooting, enabling you to have complete control over volume, sound field, and more, all from your smartphone. ​
 Thanks to Bluetooth® technology connecting the HT-AX7 to your device is seamless and the wireless rear speakers are automatically paired to the main unit, so you can place the speakers around your room, press play and get immersed. ​ ​ ​
 Environment in mind 
Sony's home audio products are designed not only for an excellent sound experience but also with the environment in mind. Sony is committed to using less plastic in its products and packaging. The speaker body utilises a fabric material made from 100% recycled PET bottlesii and incorporates recycled plasticsiii. The individual packaging features Sony's proprietary Original Blended Materialiv, which is derived from bamboo, sugarcane, and recycled paper collected from the market. This Original Blended Material has enabled us to eliminate the use of plastic in our packaging. 
This all helps to reduce the ecological impact while maintaining superb acoustic performance and a stylish design. To learn more, please visit: https://www.sony.net/electronics/eco-hav  
Pricing and availability 
The HT-AX7 will be available from August 2023 priced at approximately £499 / €550. ​
ENDS 
About Sony Corporation ​
Sony Corporation is responsible for the Entertainment, Technology & Services (ET&S) business in the Sony Group. With the vision of "continuing to deliver Kando and Anshin* to people and society across the world through the pursuit of technology and new challenges," Sony will create products and services in areas such as home entertainment & sound, imaging, and mobile communications. ​
 * Both Japanese words, Kando means emotion and Anshin has various meanings such as peace of mind, reassurance, reliability and trust. ​ ​
i When using the sound field effect at a volume of approximately 24, it may be necessary to switch from the factory default settings. Please refer to the Help Guide for instructions on how to make the switch. Please note that the actual duration may vary depending on factors such as the playback content and ambient temperature. ​
ii Polyethylene terephthalate. ​
iii The recycled plastics may not be used for parts depending on the time of production. ​
iv Coating and adhesive materials excluded. ​