Sony announces "BURANO", the newest addition to CineAlta family of high-end digital cinema cameras. ​ ​
BURANO combines outstanding cinematic images and exceptional mobility for single camera operators and small crews.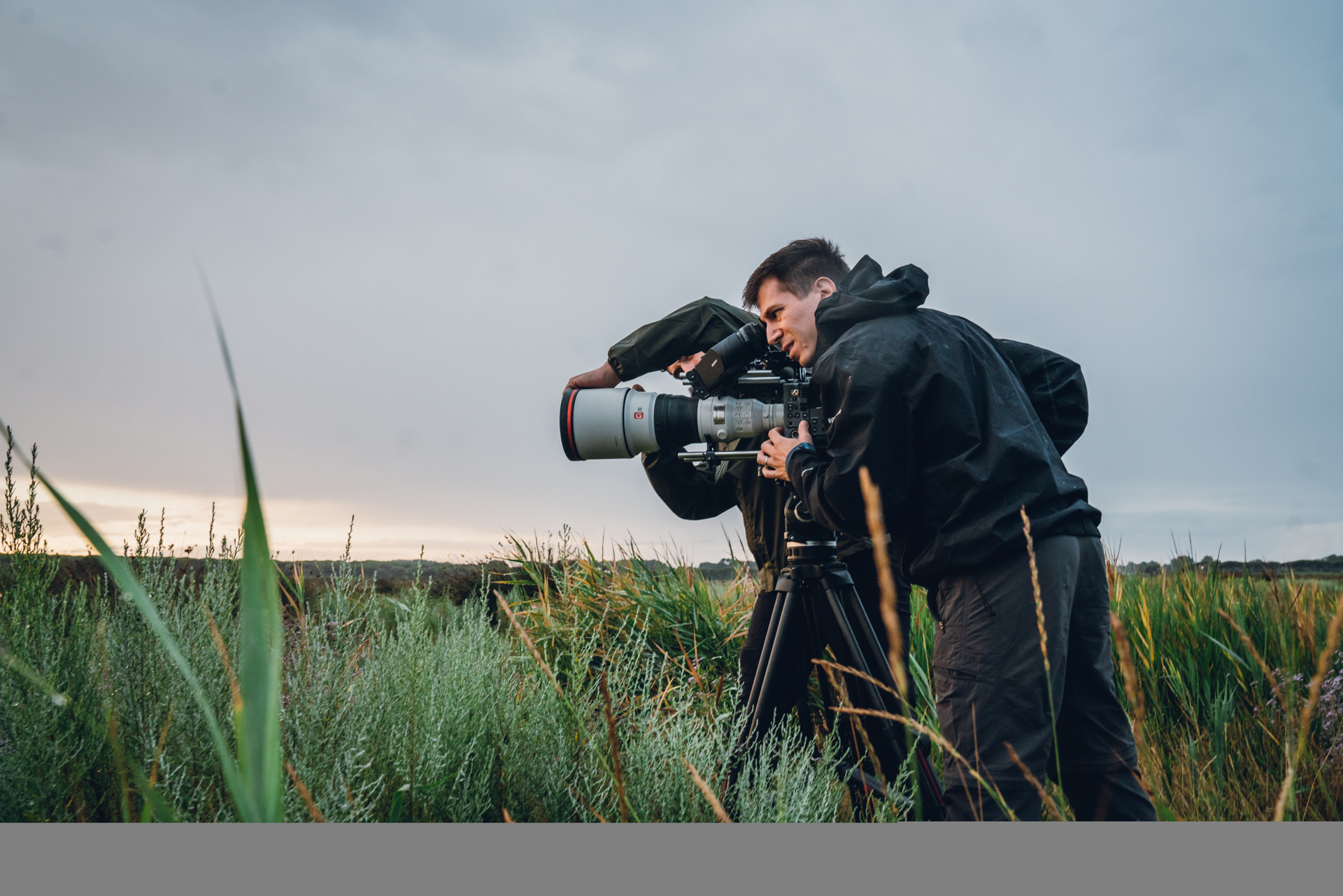 Weybridge, September 12, 2023 -- Sony is pleased to announce the new BURANO camera as part of the CineAlta lineup – the company's top line of digital cinema cameras. The new BURANO features a sensor that matches the color science of the VENICE 2 and is specially designed for single-camera operators and small crews. This camera combines exceptional image quality with high mobility and is the world's first[i]digital cinema camera with a PL-Mount to feature in-body image stabilization. In addition, the compact housing includes for the first time both a thinner-than-before electronically variable ND filter structure alongside the optical image stabilization mechanism, a technological feat never achieved previously. When removing the PL lens mount, the camera can be used with E-mount lenses and supports fast hybrid AF and subject recognition AF, even perfect for fast-moving subjects. 
"BURANO is the perfect camera for both scripted and unscripted projects, be they for commercial, wildlife, or documentary productions, creating content that has a true cinematic feel, even when working with streamlined crews. This camera once again pushes back the boundaries of digital cinematography and is a wonderful addition onset alongside our existing digital cinema cameras," explains Sebastian Leske, Head of Business Development, Cinema, Sony Europe.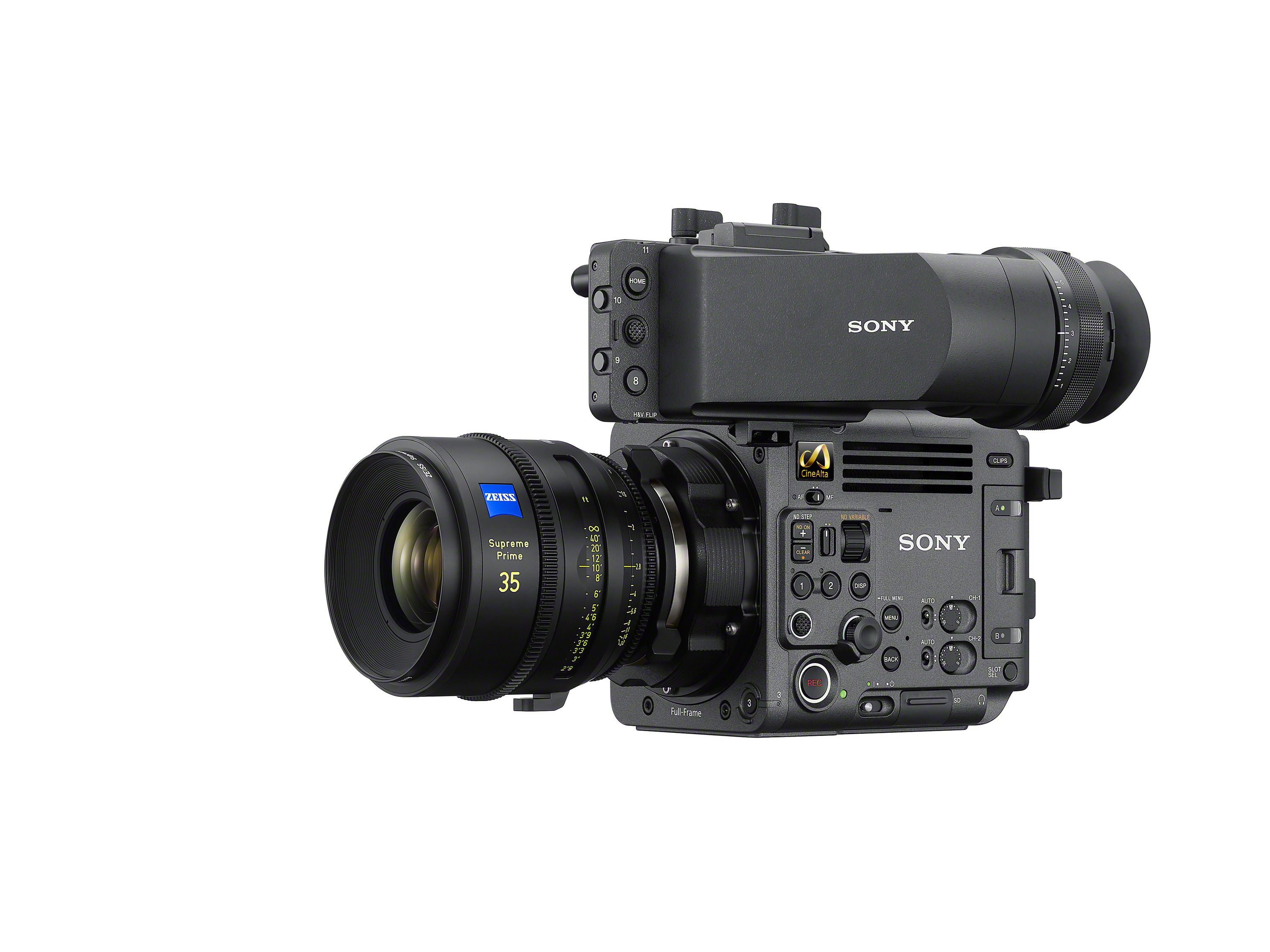 Thierry Donard, director and producer of extreme sports films, says after trying the camera: "Two years ago, I wasn't a fan of Auto Focus, now I can't work without it. With other brands you don't want to turn the camera off because it takes too long to come back on, but with this camera you can turn it off, and on, and immediately it works. One of the most challenging parts of the shoot was handing the camera back to Sony at the end, I really wanted to keep the camera."
Main Features: Powerful 8.6K Full-Frame Sensor
Using the widely appreciated color science of the VENICE cameras, BURANO features an 8.6K full-frame sensor that shares most of the VENICE 2 specifications enabling it to work alongside that camera in all types of productions. The sensor features dual base ISO of 800 and 3200 and 16 stops[ii] of latitude to produce stunning images even in the most challenging lighting conditions. ​
Like all cameras in Sony's full-frame Cinema Line, BURANO will have the ability to shoot at full-frame, Super 35, and also features a desqueeze function for anamorphic lenses. It can film at frame rates including up to 8K at 30 frames per second, 6K at 60 frames per second or 4K at 120 frames per second[iii]. ​ 
BURANO features a compact and lightweight body for high mobility, approximately 32mm shorter and 1.4kg lighter than the VENICE 2 camera. BURANO is housed in a rugged magnesium chassis, making it suitable for filming in the most challenging environments. ​ The camera and accessory packaging bag materials are made primarily of plant-based cellulose[iv] instead of plastic as part of Sony's efforts to be environmentally conscious. Moreover, a molded pulp cushion is used on the camera as the cushioning material, thus not using expanded polystyrene.
Built In Optical Image Stabilization
BURANO is the world's first digital cinema camera with PL-mount to support in-body image stabilization. With a newly developed image stabilization mechanism and control algorithm that leverages the advanced image stabilization technology cultivated in the Alpha™ series of mirrorless interchangeable-lens cameras, unwanted camera shake, such as movement from shooting handheld or walking, can be corrected when shooting with an E-mount or PL-mount lens.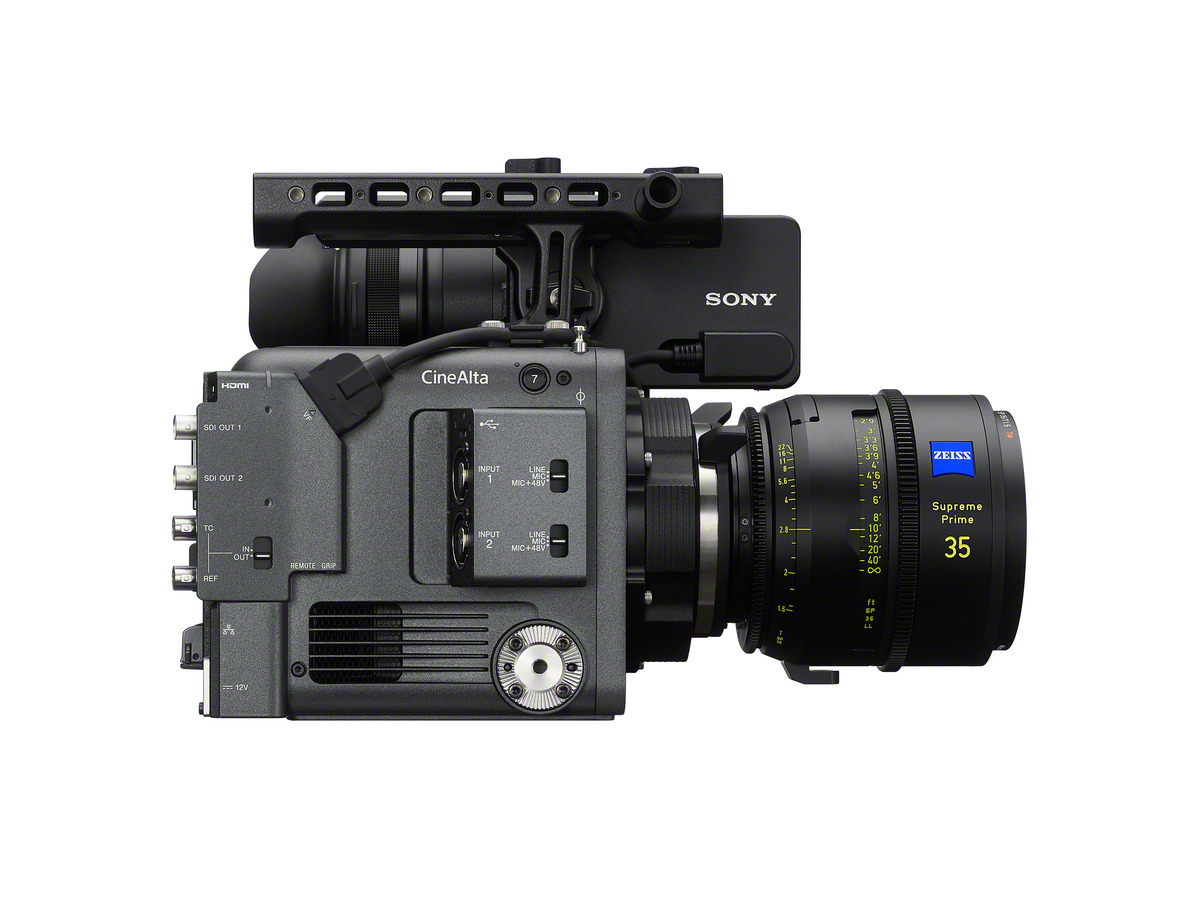 Variable ND Filter for added control and exposure optimization.
BURANO is equipped with an electronic variable ND filter from 0.6 to 2.1, enabling easy adjustments in various lighting conditions. In addition, the electronic variable ND filter allows control of the depth of field with the iris and adjusts to the optimum exposure without changing the depth of field.
Chris Schmid, freelance director and cinematographer, nature documentaries, Switzerland, commented: "The variable ND filter is crazy good, …, you know when you zoom the aperture changes and with one button you can switch in the ND filter to compensate, it's so useful to me. When you look at the footage the dynamic range is very nice, you can recover the details from the shade of the trees while keeping the highlights, it's not burnt and it's amazing how the forest comes to life."
E-mount lenses for an increased choice
More than 70 E-mount lenses can use the excellent image stabilization function cultivated with Alpha™, as well as Fast Hybrid AF that combines the benefits of phase detection and contrast detection method and are also compatible with high-precision Subject Recognition AF using AI. Using an E-mount lens further reduces the weight and size of the camera.
Updated Body Design for greater ergonomics
BURANO also includes design improvements based on feedback from the filmmaking community. For example, all menu buttons are positioned on the camera operator's side. Additionally, tally lamps are placed in three locations to make it easier for the surrounding crew to check the shooting status. The 3.5-inch multi-function LCD monitor can be used as a viewfinder, for touch focus, or menu control. The BURANO also comes equipped with an optional robust T-handle, viewfinder arm, two 3-pin XLR audio inputs, and a headphone terminal (stereo minijack), convenient for solo operation. ​
Recording Formats for added workflow flexibility.
The BURANO can record from HD to 8K depending on the resolution, aspect ratio, and codec. BURANO supports multiple internal recording formats, such as the new XAVC H™ for 8K, which uses the MPEG-H HEVC/H.265 high compression efficiency codec. Other recording formats include XAVC and X-OCN LT. X-OCN is Sony's original compressed RAW format that can capture information shot with 16-bit linear data, which gives filmmakers more freedom in post for color grading. X-OCN LT can reduce file transfer time and storage size load, making post-production workflows more efficient than standard versions of RAW data.
BURANO is also equipped with two new CF express Type B memory card slots and supports VPG400, which can sustain high bitrate writing of video data, including X-OCN LT 8K. Sony will also be releasing in early 2024 new compatible CFexpress Type B memory cards, CEB-G1920T (1920 GB)/ CEB-G960T (960 GB).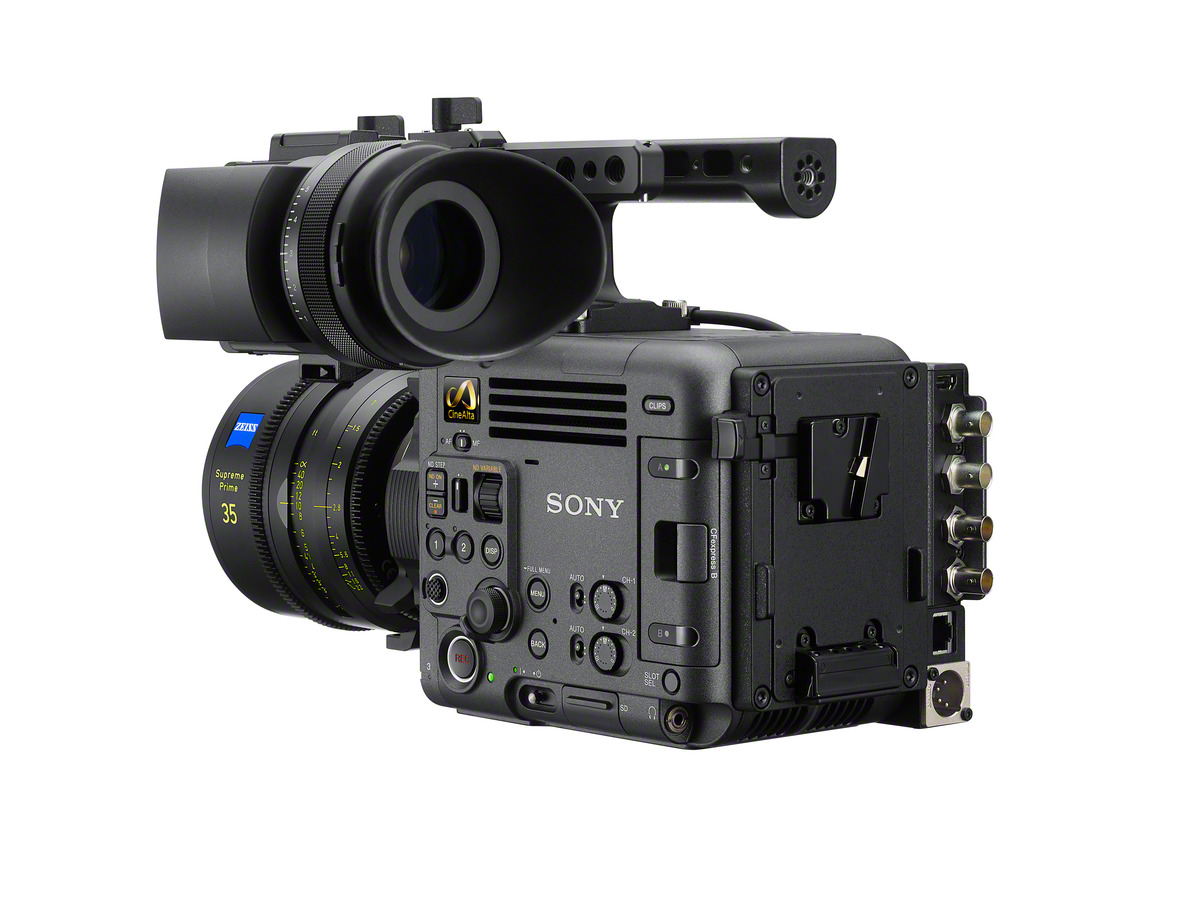 Versatile and Efficient Production Ecosystem
BURANO supports various log recording modes including S-Gamut3 and S-Gamut.Cine, which are color spaces that cover a color gamut exceeding BT.2020 and DCI-P3. BURANO can reproduce the same color as all cameras in Sony's Cinema Line, including the VENICE 2. This allows filmmakers to match cameras within the line.
BURANO comes with four new cinematic looks[iv]: Warm, Cool, Vintage, Teal and Orange, in addition to supporting industry standard s709 and 709 (800%) Look Up Tables (LUTs).
Furthermore, like the VENICE series amongst others, BURANO can be used for virtual production using large screen LED displays such as Sony's Crystal LED VERONA. The camera also features gen-lock.
Sony will be releasing separately the GP-VR100 Grip remote control for the BURANO's main unit, to control the zoom lever and recording start / stop button, particularly useful in solo shooting set ups.
BURANO will support the S700 protocol over ethernet and a 1.5x de-squeeze display function when using anamorphic lens by summer 2024. Further updates based on user feedback and suggestions will be rolled out in the future[v].The version1.11 of Camera Remote SDK[vi], the software development kit which now features monitoring will also be supported.
Paolo Sodi, director, cinematographer, nature documentaries, Italy, commented:
"When I touch the LCD screen to enable the touch tracking auto focus it works fantastically".
"You can use it handheld or by shoulder," he says, "all without a rig. I was able to work with the ND filter, with the autofocus, shooting at 4K, in slow-mo. at 3200 ISO," Paolo says, "and it all worked very, very well.
When I switched on the camera it started fast,…, immediately it was on," Paolo commented, "and when I switch between 8K, 6K or 4K for slow-mo., it's very fast."
"The image quality is fantastic, just fantastic," he sums up.
Continuous enhancement of Cinema Line in both hardware and software
Cinema Line is a series of camera products for content creators, which delivers not only the coveted cinematographic look cultivated through extensive experience in digital cinema production, but also the enhanced operability and reliability that meet discerning creators' various needs. Set to continuously evolve, Cinema Line currently includes the high end CineAlta cameras VENICE, VENICE 2, BURANO, as well as the various FX models and the unique FR7 PTZ camera. From a software perspective, the newly launched mobile app, Monitor & Control[vii] , part of the Sony Creators' Cloud can be used with the FX3, FX30 amongst others. The app, designed with visual creators in mind, enables wireless video monitoring, support for high-precision exposure determination using false color and waveform monitors, and intuitive focus operation of compatible cameras, on the screen of a smartphone or tablet. BURANO will also be compatible with this app.
Availability
The BURANO, CFexpress Type B memory cards, CEB-G1920T (1920 GB)/ CEB-G960T (960 GB) and new GP-VR100 Grip remote control (sold separately) will be available in Spring 2024. For a first look at the BURANO, please visit the Sony stand at IBC 2023 from September 15th to 18th, 2023, in Amsterdam.
A product video of the BURANO can be viewed here.
---
About Sony Corporation
Sony Corporation is a wholly owned subsidiary of Sony Group Corporation and is responsible for the Entertainment, Technology & Services (ET&S) business. With the vision of "continuing to deliver Kando and Anshin (*) to people and society across the world through the pursuit of technology and new challenges," Sony Corporation supports the Sony Group with technology to create the entertainment of the future together with creators.
For more information, visit: http://www.sony.net/
* Both Japanese words, Kando means emotion and Anshin has various meanings such as peace of mind, reassurance, reliability, and trust.

​--
[i] As of September 2023, based on Sony research, among cameras with standard equipped PL mount.
[ii] S-Log3 shooting. Sony measurements.
[iii] Please check BURANO product website (XXXXXXXXXX) for details on image scan modes.
[iv] Excludes materials used in coatings and adhesives. Depending on the production period, plant-based non-woven fabrics may not be available.
[v] In Cine EI mode
[vi] Please visit for details: https://pro.sony/products/professional-cameras/cinematography-burano-firmware-roadmap
[vii] Version 1.11 will be available in November 2023. For more details https://support.d-imaging.sony.co.jp/app/sdk/en/index.html
[viii] The Monitor and Control app will see its compatibility expand to cover models outside Cinema Line, with different functions available for each model. Further details at www.sony.net/ccmc.